The decision to go back to work was not an easy one. I thoroughly enjoyed staying home with my kids, but I constantly felt that pull to use my knowledge and skills as a nurse. For many parents like myself, child care can be the deciding factor when it comes to re-entering the work force. And for our family, that was the reason why I worked from home. I first learned about the Boys and Girls Club from a parent who's son was friends with my kids. Located in major cities across Orange County, these clubs combine youth programming with mentorship. Four Boys & Girls Club locations have just undergone redevelopment, equipped with state-of-the-art technology to continue inspiring kids to Pursue Greatness.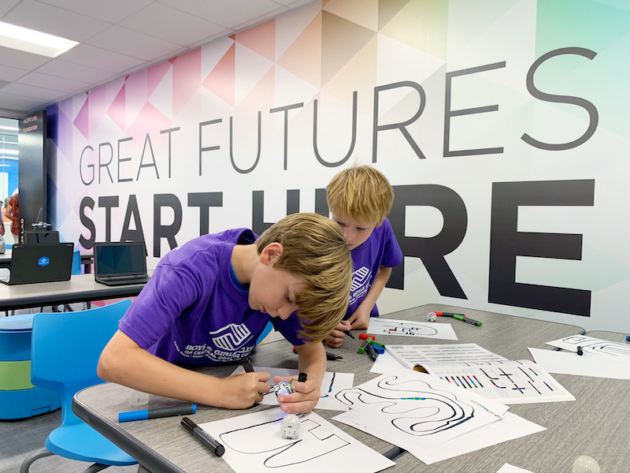 Sponsored.
Boys & Girls Club of Central Orange Coast
My kids are all-too-familiar with after-school programs, often tag-teaming to negotiate their way out. After much pleading by my kids, we finally had an opportunity to tour our local Boys & Girls Club over the summer. My son was drawn to the technology that permeated the club. I realized for the first time that our own center is more than just an after-school club, much like the clubs across Orange County.
There are 5 Boys & Girls Club location that comprise Central Orange Coast, including Costa Mesa, Irvine, Newport Beach, Orange, and Santa Ana. For nearly 80 years, these clubs have provided a safe place for kids, while equipping them for the future.
Strategic programming and mentorship are combined to provide kids with the skills they need to graduate high school, pursue a higher education, and become part of the working world. The five clubs included in Central Orange Coast have been recognized as the most innovative in the nation, combining academics, fitness, and enrichment activities on-site.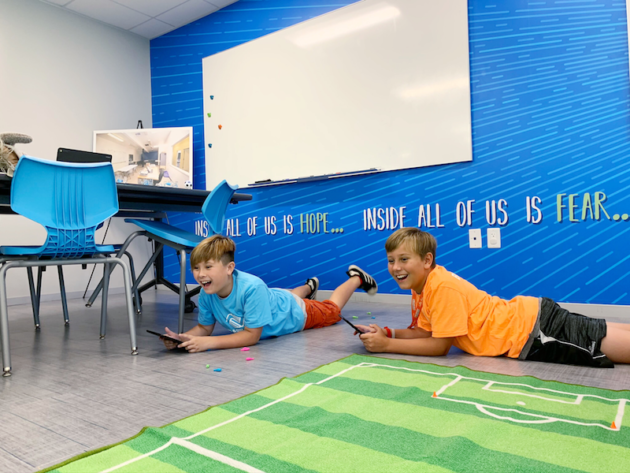 Pursuing Greatness
Last year, The Boys & Girls Club of Central Orange Coast launched a campaign to redevelop four of their locations including Costa Mesa, Irvine, Newport Beach, and Santa Ana. Each location increased their capacity to serve more local families and expand student and family programming services.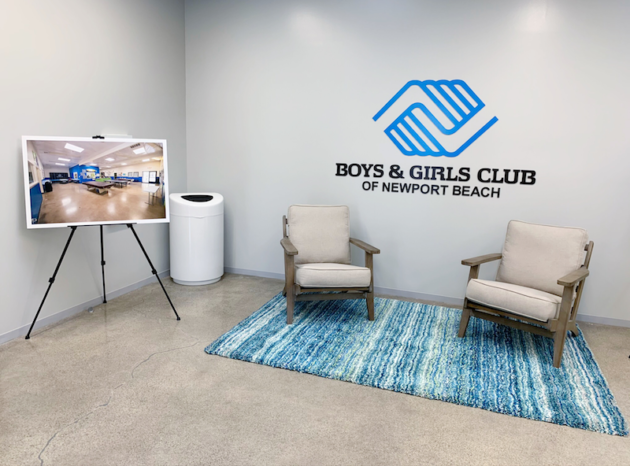 We had an opportunity to attend the grand re-opening of the Boys & Girls Club of Newport Beach, which really speaks to today's 21st Century Youth. The design of the space is reflective of the local community and its landscape, inspiring kids to pursue greatness. On one wall, a bear holds a surfboard in Newport Beach…another reminds kids "inside all of us is hope."
I did not see the club before its transformation, but the photos speak volumes to the intention behind the redesign. Five S.T.E.A.M. Labs provide access to more than 60 Google Chromebooks and 25 new iPads. For many at-risk youth, their only access to technology is in the school. The ability to have this type of technology available after school to assist with homework and learning is invaluable.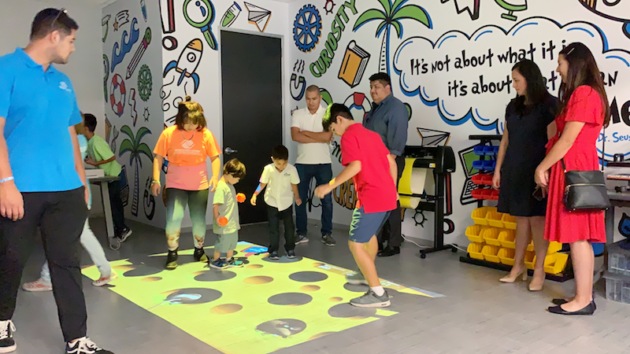 The club's Makers Space, aka a "21st century wood shop," features 3D printers, robotics (VEX robotics, Sphero, OZO bots, Makey Makey, Little Bits Code Kits), and engraving machine, a greeting card maker, interactive floor games, and more. Creativity and technology are integrated into this space to inspire kids to touch and learn and do and make.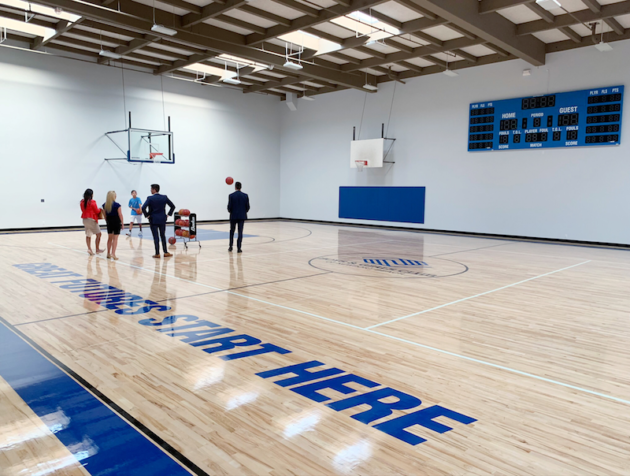 The Boys & Girls Club of Newport Beach also houses a fully-renovated basketball gym with new flooring, hoops, walls, a scoreboard, and graphics.
Each of the four clubs that underwent a redesign infuse technology within their spaces. The Costa Mesa location features a teen center and a Kinder/Preschool space to reach youth where they are at developmentally. Irvine and Santa Ana also feature dedicated teen spaces.
The Boys & Girls Club of Central Orange Coast has a mission to ensure every child has mentors and champions in life. Their hope is to build positive life-long memories, help kids achieve their greatest potential, and inspire future generations. Visit BoysAndGirlsClub.com to learn more.