THE World Famous Harlem Globetrotters are embarking on a brand new Fan-Powered World Tour this season.  Now this is no ordinary sports team. The team combines athleticism, theater, and comedy, and you won't find competition like you would if you were watching an NBA team.  But that doesn't mean the games aren't fun or exciting.  In fact, the opposite is true, from what I've heard and read.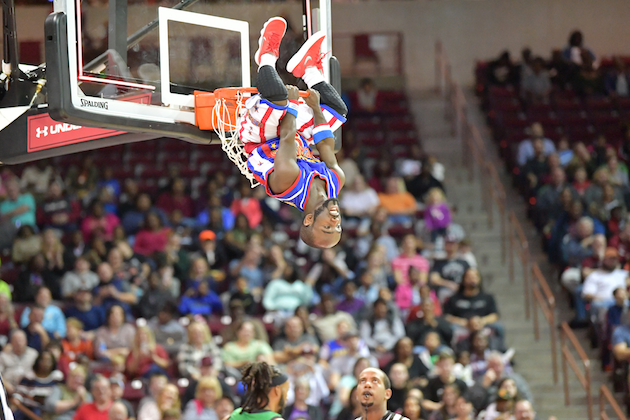 The Harlem Globetrotters are legendary worldwide, synonymous with one-of-a-kind family entertainment and great basketball skills for the past 93 years. Throughout their history, the Original Harlem Globetrotters have showcased their iconic talents in 123 countries and territories on six continents, often breaking down cultural and societal barriers while providing fans with their first-ever basketball experience. Proud inductees of the Naismith Memorial Basketball Hall of Fame, the Globetrotters have entertained hundreds of millions of fans – among them popes, kings, queens, and presidents – over nine thrilling decades. 
Their 2019 Fan-Powered World Tour tour comes to Southern California this winter with stops in Los Angeles, Anaheim, Long Beach, and Ontario. Committed to bringing fans the best experience and most electrifying athletes on the planet, the Harlem Globetrotters will give their fans a chance to get closer than ever to the action and team's stars with their brand-new Fan Powered World Tour, which is set to come to the Los Angeles area in February. The Globetrotters' southland game schedule follows below:
For my LA and OC readers, here is the schedule:
· Long Beach   CA 02/15/19          7:00 PM          
· Ontario          CA 02/16/19          2:00 PM/7:00 PM          
· Los Angeles  CA 02/17/19          7:00 PM          
· Anaheim        CA 02/23/19          2:00/7:00 PM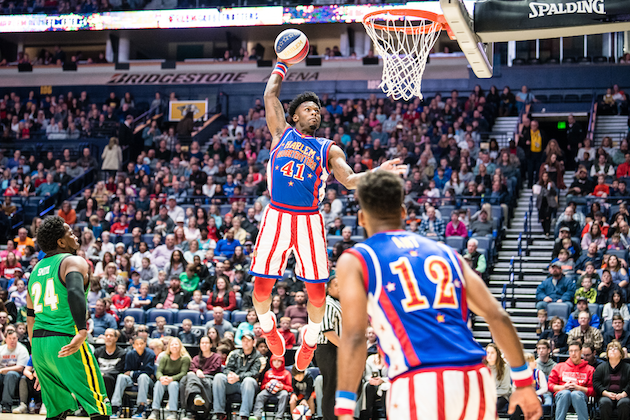 At each Globetrotters game, there will be more than 20 opportunities before, during, and after each event where fans will get a chance to directly interact with the team's stars – that's a 30-percent increase over any previous Globetrotters game.  
Prior to every performance, fans can secure a ticket to Magic Pass, the Globetrotters' exclusive pregame event. Magic Pass gives fans unprecedented access to the stars of the team, an opportunity to learn tricks, shoot hoops and take pictures on the court. After each game, fans can participate in a free autograph session.
An additional exciting new element fans can look forward to this year is a new interactive mobile app with exclusive features, including an augmented reality (AR) basketball toss game and one-of-a-kind image filters that can be shared on social media. 
Fans will also get a chance to see the Flying Globies, an amazing acrobatic trampoline dunk team that will defy gravity during breaks in the game action.
If you're interested in learning more about the cities hosting the Harlem Globetrotters, simply visit their site.  And once you're on the site, your kids can send read more about their history, view photos, and read the latest news.
Tickets vary in price and can be purchased by visiting HarlemGlobetrotters.com/SoCal. 
Win It! One of you will win 4 tickets to see the Harlem Globetrotters! Simply complete the Rafflecopter form and leave me a comment with one reason you want to see them play. Comments will close on February 4, 2019 at 11:59 PM PST. 
a Rafflecopter giveaway
US Residents only. Duplicates and comments not including the above information will be disqualified. Comments are moderated. If you don't see your comment in a reasonable amount of time, send me an email. Bloggers and non-bloggers may enter. If you don't want to leave your email address, please be sure to check back for my announcement on the winner. Please note that winners must respond within 48 hours of being announced/contacted or another winner will be drawn.