Last week, we had a tease of Fall with rain and brisk, chilly weather. I pulled out my boots and sweaters only to put them away this week. While I absolutely love living in a city which sees so much sunshine, I do look forward to the Fall, even if it's simply for the change in colors and the inspiration to bake and cook.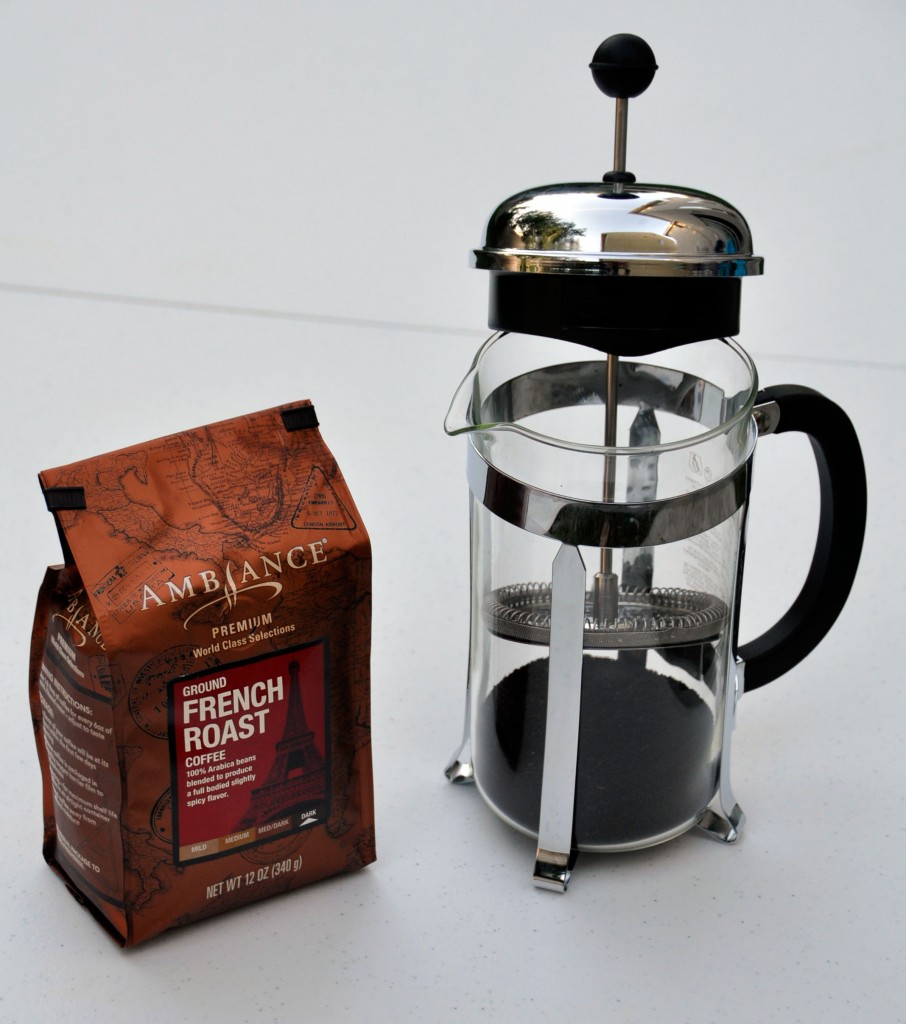 My husband and I enjoy coffee…sometimes too much. But while my husband typically prefers just a touch of milk and sugar, I tend to be a more lavish coffee drinker and my java of choice during this time of year is Gingerbread Latte. Inspired by the season and my love for all-things coffee, I thought I'd create a cheesecake version of my favorite drink.
Cheesecake, in and of itself, can actually be made with just a few simple ingredients. But I wanted to kick it up a gourmet notch so I thought about the ingredients I wanted to include so that their flavors meshed well without overwhelming. One of my most important considerations was the type of coffee I'd use in the dish. When coffee is used in a dish, it doesn't always have the same prominence as it does on it's own, so I chose a bold blend.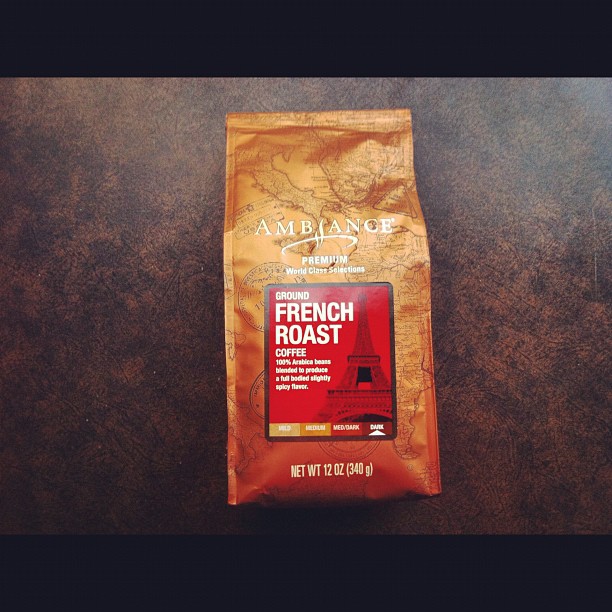 Smart & Final offers a French Roast blend which is dark and extremely aromatic. As soon as I picked it up and took a whiff, I knew it would be perfect for the dish.
Gingerbread Latte Cheesecake With Fresh Whipped Cream
Ingredients
1 graham cracker crust
3 8-ounce packages cream cheese, softened
1/2 cup crème fraîche
1/2 cup sugar
1 vanilla bean
1/2 cup Ambiance Coffee, brewed strongly
2 eggs
1 tsp ginger
1 tsp cinnamon
Fresh Whipped Cream
Cinnamon Sticks
Instructions
Whip softened cream cheese, crème fraîche, and sugar until smooth
Beat in eggs
Add room temperature coffee slowly and continue mixing on low speed
Split vanilla bean lengthwise and scoop out beans into mixture
Mix in spices
Spoon mixture into graham cracker crust
Bake at 350 degrees 45 minutes or until center jiggles slightly. Do not brown or overcook as the cheesecake will continue to cook slightly once removed from the oven
Top with fresh whipped cream and cinnamon sticks
Serve with a cup of Ambiance Coffee
http://rockinmama.net/recipe-gingerbread-latte-cheesecake/
While I used a pre-made crust, I recommend making your own with crushed graham crackers or vanilla wafers (45-50), 1 stick of unsalted butter, and 1 teaspoon of cinnamon. Once you've combined the ingredients, press into a pie pan and bake at 350 degrees for 10 minutes.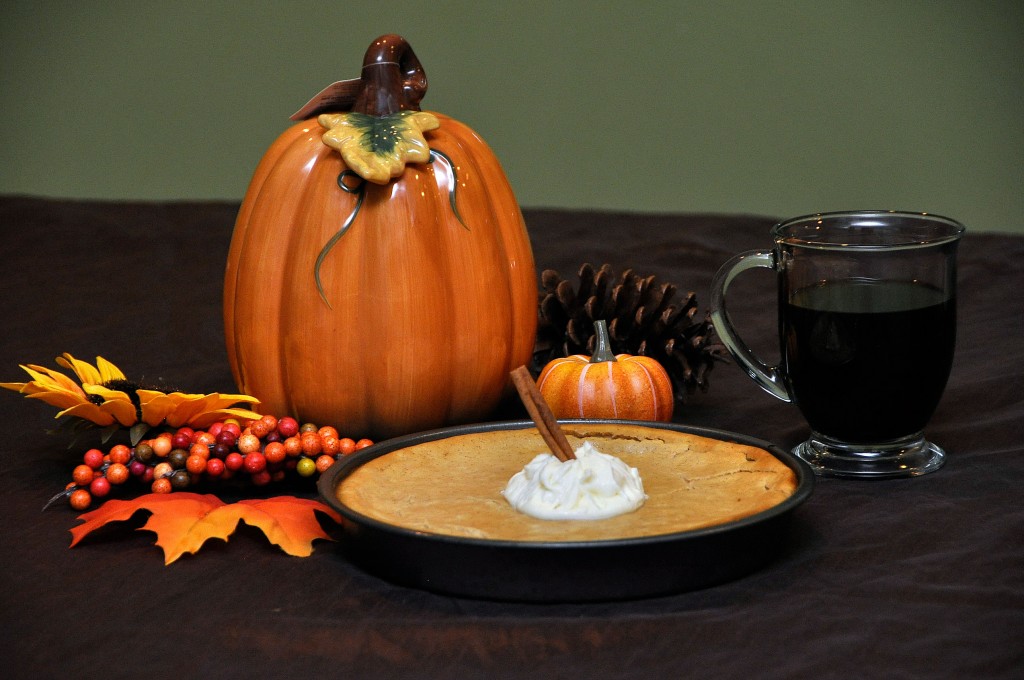 This is a rich, flavorful cheesecake that tasted much like my favorite drink. The true test of whether or not it came out well was my husband…who ate every single crumb! I'll definitely be bringing this dish to one of our holiday celebrations this Fall/Winter.
Note: *Most* ingredients were purchased at Smart & Final.  For more information or to connect with them, visit them on Twitter or Facebook. You can view my entire shop on Google + here.
Disclosure: I am a member of the Collective Bias™ Social Fabric® Community.  This shop has been compensated as part of a social shopper insights study for Collective Bias™ and Smart & Final #CBias #SocialFabric #ChooseSmart
Recipe, Images: Rockin' Mama