Apparently in certain parts of the country, it's still winter!  Today Southern California saw temperatures in the 80s, and despite our creative, homemade ventures, I just couldn't keep the kids inside. We're experiencing unseasonably warm weather, but it truly is still winter, and regardless of how temperate our climate is, sometimes it's too cold or rainy to be outside.
On those days when we're stir-crazy, we do one of two things…craft or bake.  Today, we did both!  Since both activities typically end up being quite messy, I decided to just go with it. We began the morning with these delicious vegan blueberry muffins, which never seem to make it to the next day because my children devour them!  We then proceeded to make finger paint and play dough from scratch.  Up until today, I simply purchased eco-friendly paints and play dough because I assumed that recreating these cherished childhood crafts would be time-consuming, messy, and difficult to perfect.  Surprisingly, with just a few items we already had in our kitchen, we made vibrant finger paints and colorful play dough, both of which did not seem much different than the eco-friendly versions we've purchased in the past.
There are several homemade play dough recipes that can be easily created at home.  From my research and experimentation, the recipes that require cooking the dough last the longest and result in a consistency that closely resembles store-bought play dough.  Here is the one we used:
Homemade Play Dough
1 1/2 cups flour
3/4 cups salt
3 teaspoons cream of tartar
1 1/2 tablespoons oil
1 1/2 cups water
Food coloring
Scented oils or extracts
Combine all ingredients in a large pot (be sure it's large since this recipe makes a good amount of play dough).
Stir the mixture constantly (it's going to get difficult to stir as it thickens) over low to medium heat until the dough begins to form a ball and pulls away from the sides.  Do not overcook.
As soon as the dough is cool enough to work, begin kneading it until you achieve a soft, play-dough like consistency.
Work in the colors and scents or extracts, if desired.
Be sure to store the dough in a plastic, air-tight container to prevent it from drying out.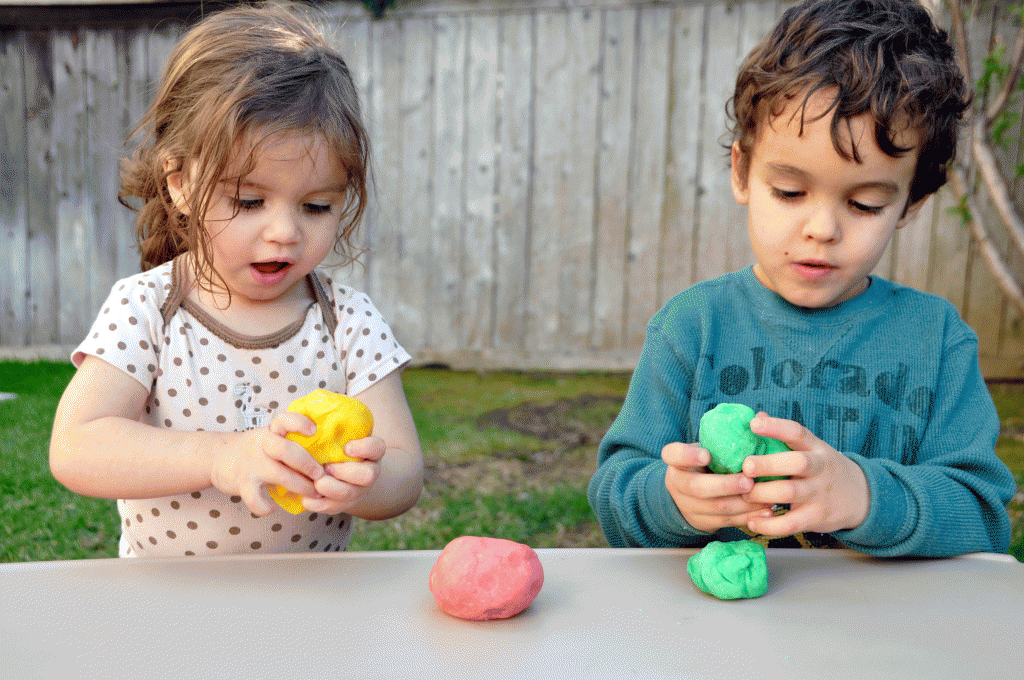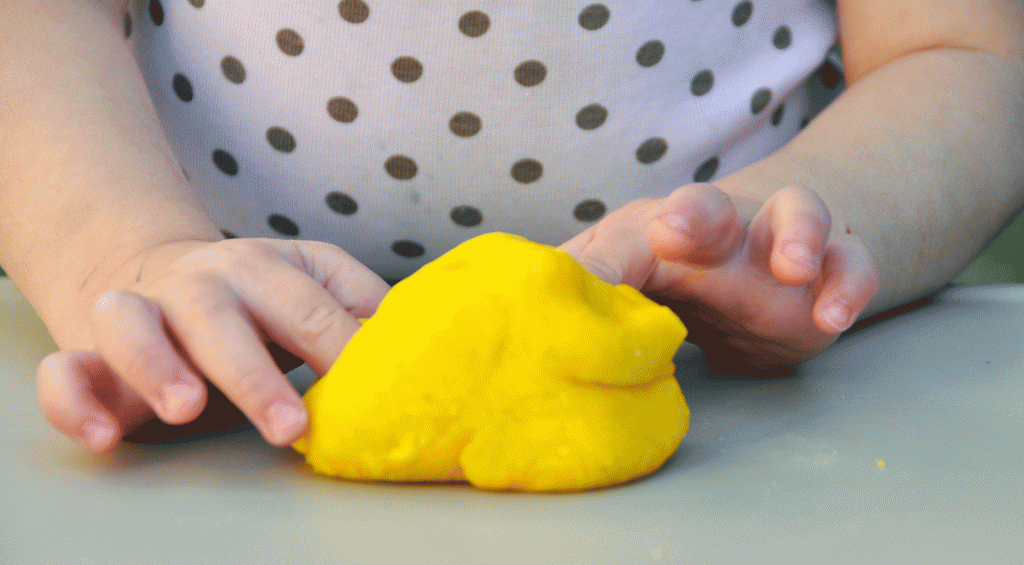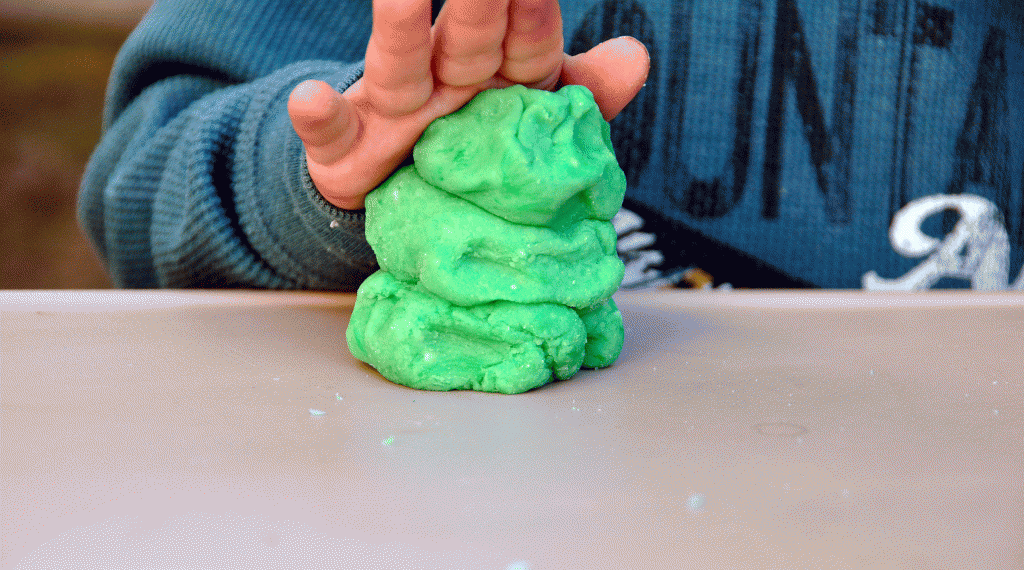 Homemade Finger Paint
1/2 cup cornstarch
1/2 teaspoon salt
3 tablespoons sugar
2 cups cold water
Food coloring
In a medium-sized pot, combine all of the ingredients except the food coloring and cook over low heat, stirring constantly
Once the mixture thickens, remove it from the heat and allow to cool. If you cook it too long, it will thicken too much
If you want a slightly thinner consistency, you can add a few drops of water
Add a few drops of food color and you're ready to paint!
Store in air tight containers to prevent the paint from hardening/drying out
I love the above recipes for so many reasons like the fact that they're…
Easy to recreate in a short amount of time
Affordable
Comparable to store-bought versions
Non-toxic
Messy…but not too messy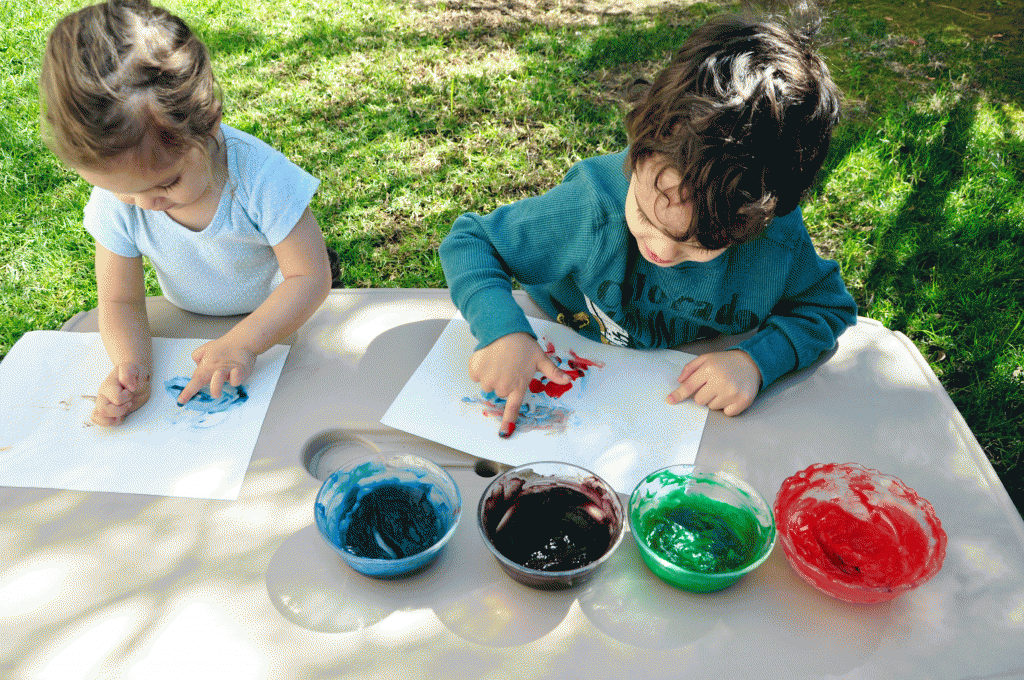 The only downside to these two particular crafts is that they require the use of a stove, and this may not be optimal for younger children like my son and daughter. Fortunately, they can be involved with measuring, pouring and mixing the colors after the paint and dough have cooled.  As my children get older, I'll use these recipes to begin teaching them about the science behind them. If you conduct a Google search for homemade play dough or finger paint, you'll find a wide variety of variations, some of which do not require cooking.
Painting and playing with play dough allow my children the opportunity to engage in creative, expressive play.  Children learn by seeing and doing and both crafts utilize a variety of senses.  Despite the fact that messes are inconvenient, they teach children about their world.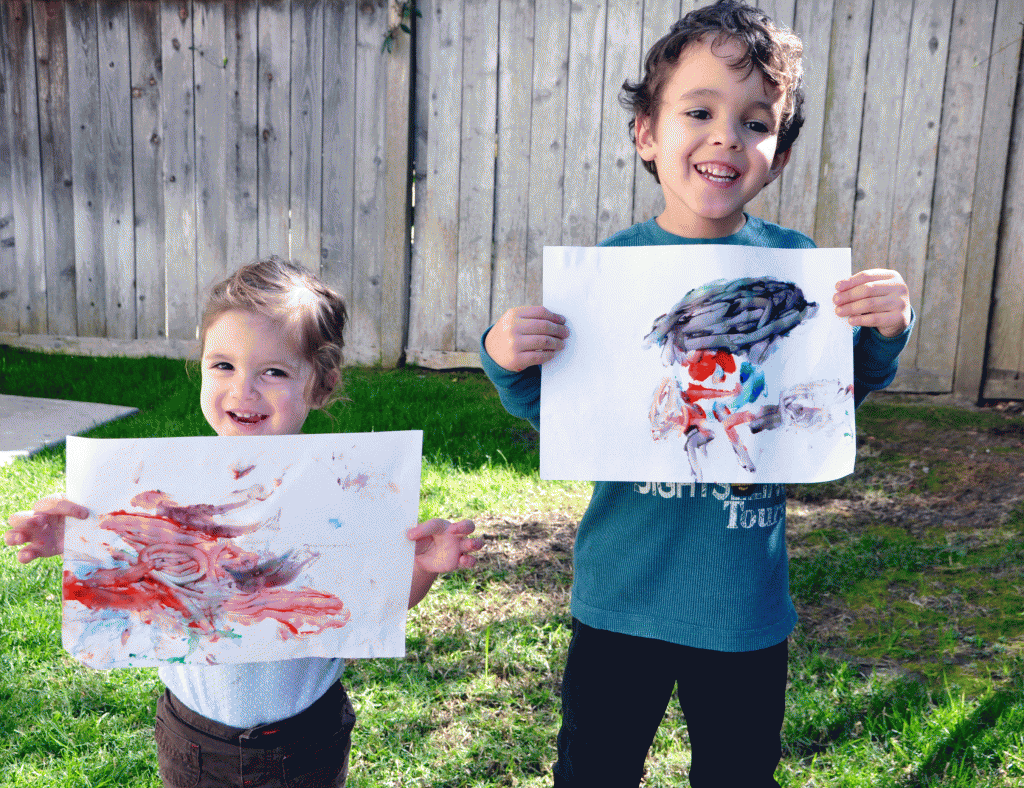 What is your recipe for fun? Clorox Clean-Up Cleaner recently launched a brand new site, specifically designed for parents and kids. Recipes for Fun is a resource where visitors can find and share kid-friendly activities such as ideas for science experiments, recipes, and art/crafting projects.  When you visit the site, be sure to enter their Ultimate Mess Party contest.  The grand prize is $10,000 towards your Ultimate Mess Party and there are opportunities to win one of the daily $100 gift cards that are being given out for viewing the recipes that already exist on the site.  If you submit your own recipe, you'll receive an extra 10 entries into the sweepstakes plus a coupon that can be used on your next purchase.
This is a compensated post written while participating in the SocialMoms and Clorox Clean-Up Recipes for Fun blogging program.   For more information on how you can participate, click here.